Laser Cataract Surgery - LenSx
The femtosecond laser LenSx is the first laser to perform so called laser assited cataract surgery. 
In 40 – 50 seconds, the laser smashes the cloudy intraocular eye lens, creates an opening in the lens case, creates incisions in the cornea and removes astigmatism with the help of the corneal incisions.

By October 2014, more than 400.000 surgical procedures had been performed with this method worldwide. It is the worldwide most used machine for laser surgeries on cataract. The whole surgical procedure with the use of the femtosecond laser LenSx is directed by a computer and completely individually "tailored" to the needs of each patient. The surgical procedure is planned by an eye surgeon with the help of the integrated eye tomograph (OCT), which can precisely portray the inner structure of the eye.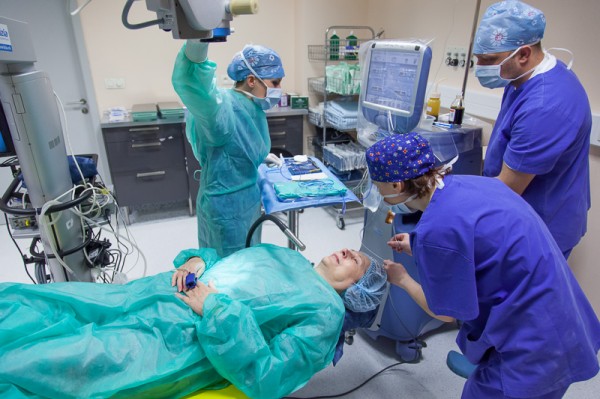 The main advantages of the laser are the following: 
safety 

accuracy 

surgeries are tailored specifically for every individual eye   

a quicker restoration of vision 

without a scalpel 

robotically directed surgery  
The femtosecond laser LenSx is the first laser in the world, that has been used for surgical procedures on cataract. The first surgery on cataract with a laser was performed by professor Nagy in Budapest in the year 2008. The first surgery with the help of a laser Len Sx on cataract in the USA was performed in the 28th of February 2010 in the US- American Houston.  
At our clinics, we have a lot of experience with femtosecond lasers. We have successfully been using the femtosecond laser VisuMax to operate on dioptrical errors for a few years now. At the end of the year 2011, more than 3 million corneal surgeries had been performed with the help of a femtosecond laser worldwide. In the Czech Republic, we have started to implement surgeries with femtosecond lasers into our practice as the basic method for the removal of dioptrical errors.
Our clinics are, therefore, one of the first of the world´s over 400 centres, that use the femtosecond laser and intraocular surgical procedures for refractive errors to perform surgical procedures on cataract. 
The laser LenSx has undergone an extensive approval process of the US- American Food and Drug Administration (FDA) and is approved for regular use in surgical procedures.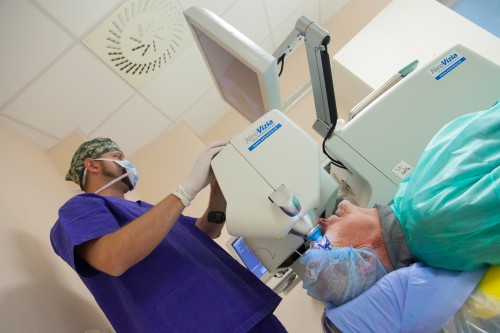 The laser surgical procedure used for surgeries performed on cataract is not covered by mandatory public health insurance. Health insurance companies only cover the costs of removing cataract with the method of phakoemulsification with the help of an ultrasound machine. The costs for the laser surgical procedure have to be covered by the patient.