Lucie Valešová, M.D.

Chief doctor of the Eye clinic NeoVize, Prague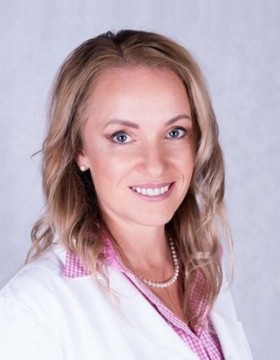 Chief doctor Lucie Valešová specializes in laser treatments of refractive errors with the femtosecond laser, primary acute treatment of eye injuries, laser treatment of retinal diseases, plastic surgeries of eye lids and intraocular injections. 
Education and practice:
graduate of the Medical Faculty of

 the Charles University in Plzen.

1998: 1st grade specialization examination in ophthalmology
2003: 2nd grade specialization examination in ophthalmology

Eye clinic of the 1st medical faculty of the Charles University and the General Faculty Hospital in Prague, since 1995

2009 up to now: chief doctor of the NeoVize Eye clinic
Chief doctor Lucie Valešová gives lectures at the 1st medical faculty at the Charles University Prague. She is the author of a textbook on the treatments of diabetic changes of the eye and the Atlas of Ophthalmology. She also gives regularly lectures at professional and ophthalmologic educational functions and attends professional ophthalmologic congresses and seminars in the Czech Republic and abroad.