Natália Dubeňová, M.D.

Ophthalmologist, surgeon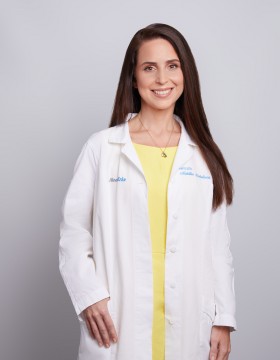 MUDr. Natália Dubeňová has expanded the medical team of NeoVízia since 1st September 2017.
She graduated from the Faculty of Medicine of Palacký University in Olomouc. She completed one year of work experience in the eye department at the Hospital in Šumperk, a.s. (Czech Republic), where she worked in the general outpatient department, inpatient department and participated in consular eye examinations. She obtained her certification in ophthalmology in 2020.
At NeoVízia, Natália Dubeňová, MD, specializes in the treatment of refractive errors, cataract diagnosis, as well as in the examination of children and adults with strabismus (squinting). She performs squint surgery and laser refractive procedures using the ZEISS MEL90 excimer laser and the ZEISS VISUMAX800 femtosecond laser. He is also involved in neuro-ophthalmology, ultrasound diagnosis of the eye, retinal diseases as well as OCT diagnosis.
He regularly participates in national and international congresses. She is a member of the Slovak Medical Chamber and the Slovak Ophthalmological Society.